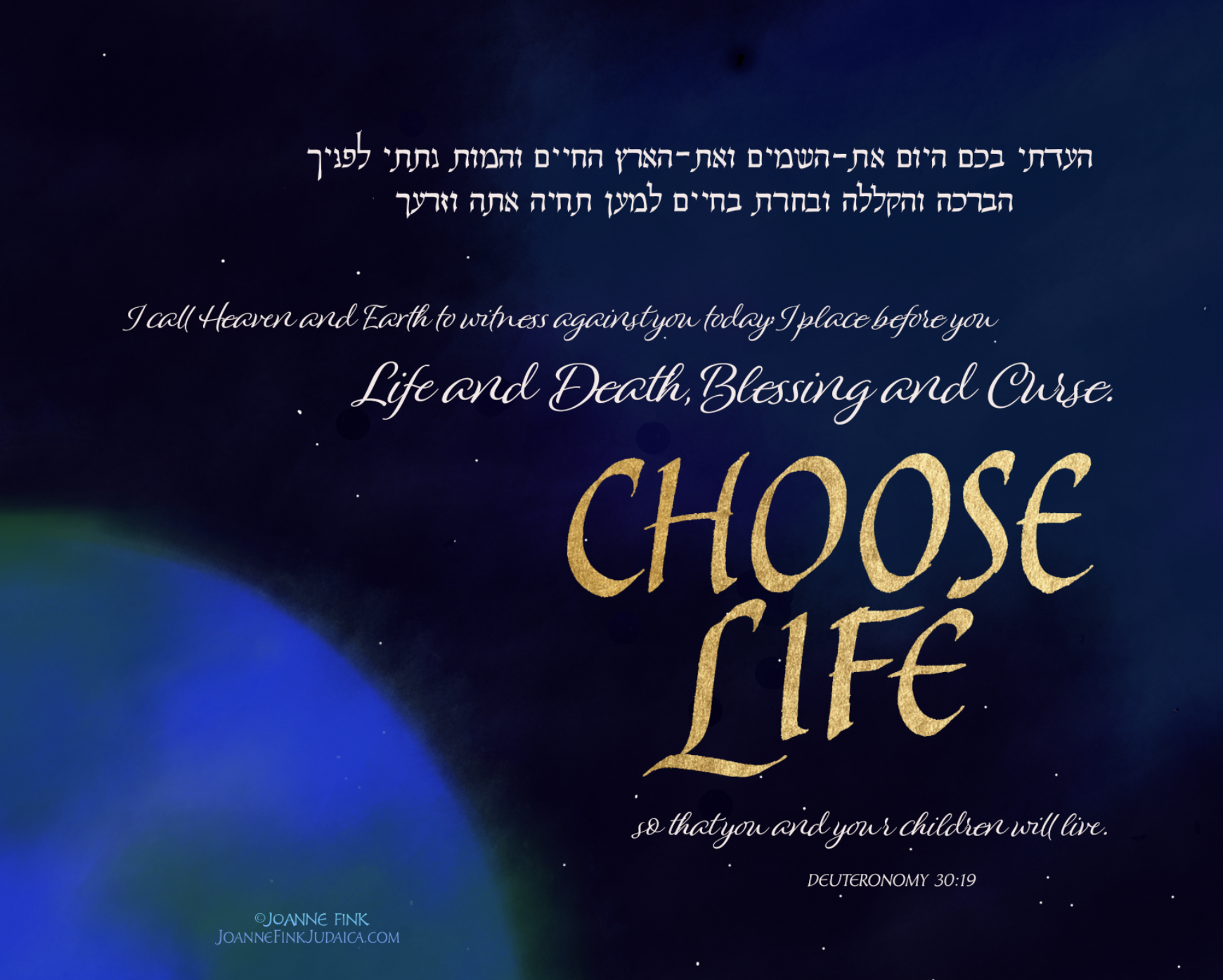 Posted on September 8, 2023
Shabbat Shalom!
Shabbat Greetings: https://youtu.be/75fwpFm3ORo
Torah Question of the Week: Have you ever made the decision to do something that is bad for you? How about something that is very risky? In this week's Torah portion, Moses tells the Israelites to choose life so that they will live. How do you choose life when you are enticed by an opportunity to do something that you know is not in your best interests in the long-term?
Please join us for Shabbat Services this week! On Friday night, we begin with our annual Back-to-Shul deli night at 6:00 p.m. and then have our Twilight Shabbat service at 7:30 p.m. Registration for the deli night has closed, but the services are open to all, just register at the link below. On Saturday morning, our services are at the usual 9:30 a.m. time and we are back to our usual length, with Preliminary Service, Torah study, and full Musaf individual Amidah. Come enjoy the goodies at the Oneg Friday night and our kiddush luncheon on Saturday. Be sure to register to come in person at https://tinyurl.com/TBAY-Shabbat so we have enough food! Both services are multi-access – in person and on Zoom. The Zoom links can be found in the Shabbat Preview.
As a reminder, tomorrow night, September 9, is our S'lichot service, which is sponsored by the Union County Va'ad haRabbanim and hosted by Temple Emanu-El of Westfield. The theme is "Shomer Yisrael: What does it mean to be a Guardian of Israel in 5784". The program features our own Lisa Harris Glass, CEO of Rutgers Hillel, and Linda Schzerer, Director of the Jewish Community Relations Council. The evening begins with a Dessert Reception and Havdalah at 8:00 p.m. The program starts at 8:30 p.m. and will be followed by a S'lichot service at 9:45 p.m. To attend in person, register here: https://tewnj.org/selichot/. If you wish to attend by livestream, you can go to the same link to watch the program and/or service.
Shabbat Shalom!
— Rabbi Rubin : )