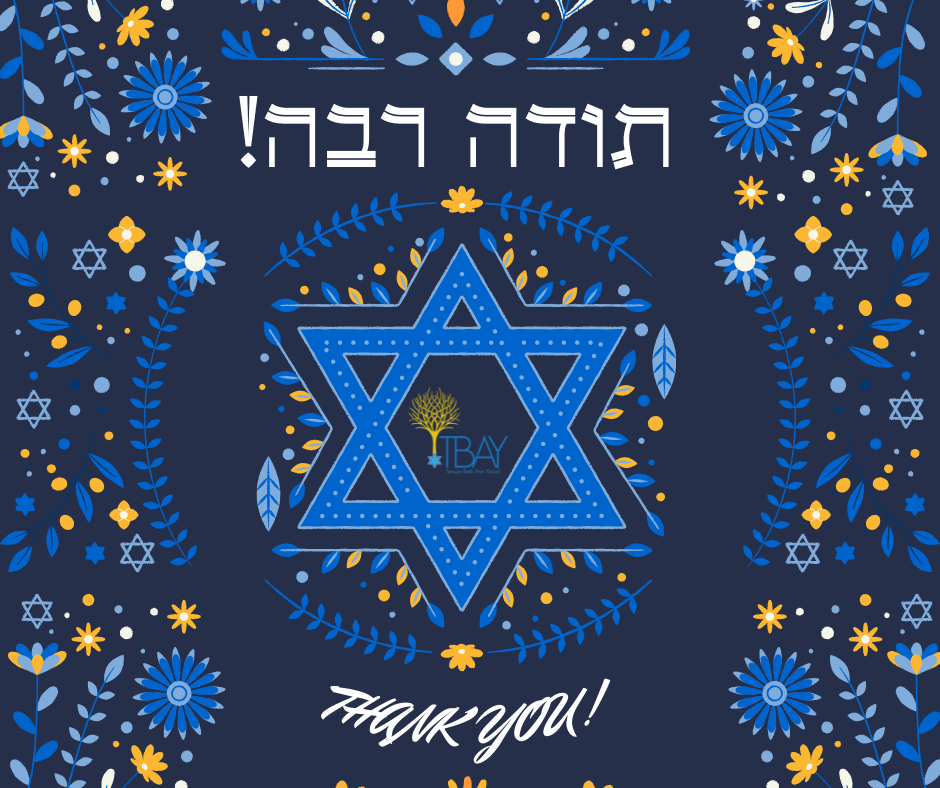 Posted on December 15, 2022
Thank you all so much for your good wishes while I was out sick with COVID! A special thanks to Rabbi Mallach, who covered the Bima for me and delivered wonderful Divrei Torah, Ben Rosenbach, who ensured that Shabbat services ran smoothly, Jackie Schuyler, who opened Zoom for almost every service for three weeks, Ilene Shewitz, who created a whole organized list of who was doing what, and Rabbi Simon Rosenbach, who chanted Torah during the week. Andrea Wohl and Martha Flashberg also helped on the Zoom front. It really takes a village and I am very grateful for all their help.
I am feeling a little better each day and am easing back into my normal activities. I look forward to seeing you in person or online sometime soon! Thank you again!
— Rabbi Rubin : )