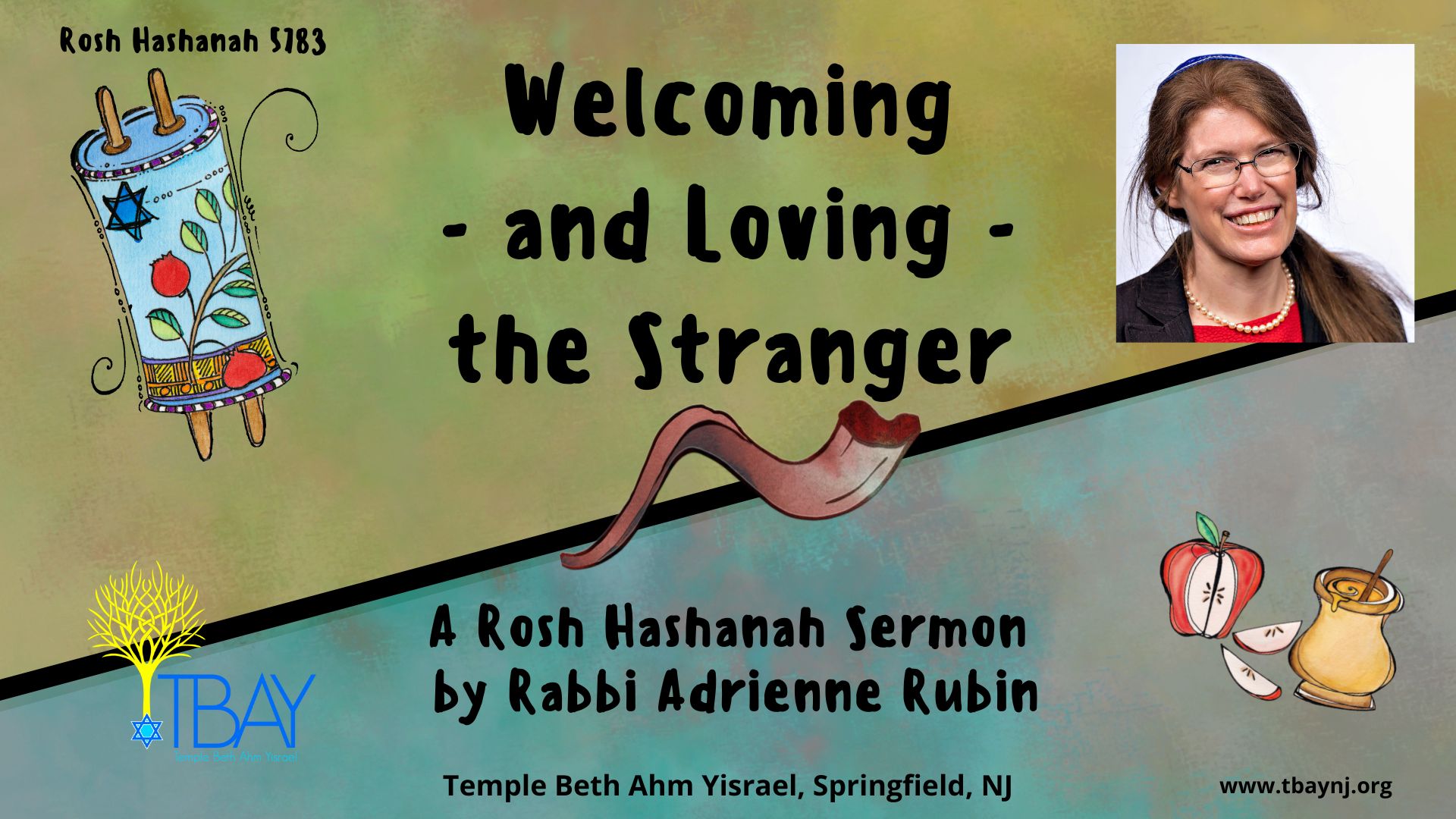 Posted on October 31, 2022
Shalom TBAY!
Many of you have asked for videos and texts of my High Holy Days sermons. Here is my Rosh Hashanah sermon on Welcoming – and Loving – the Stranger. I hope you will take these words to heart and help make our world a place where we no longer create strangers out of other people.
View the video of the sermon here.
Read a PDF of the sermon here.
My best wishes for a wonderful 5783!
— Rabbi Rubin : )