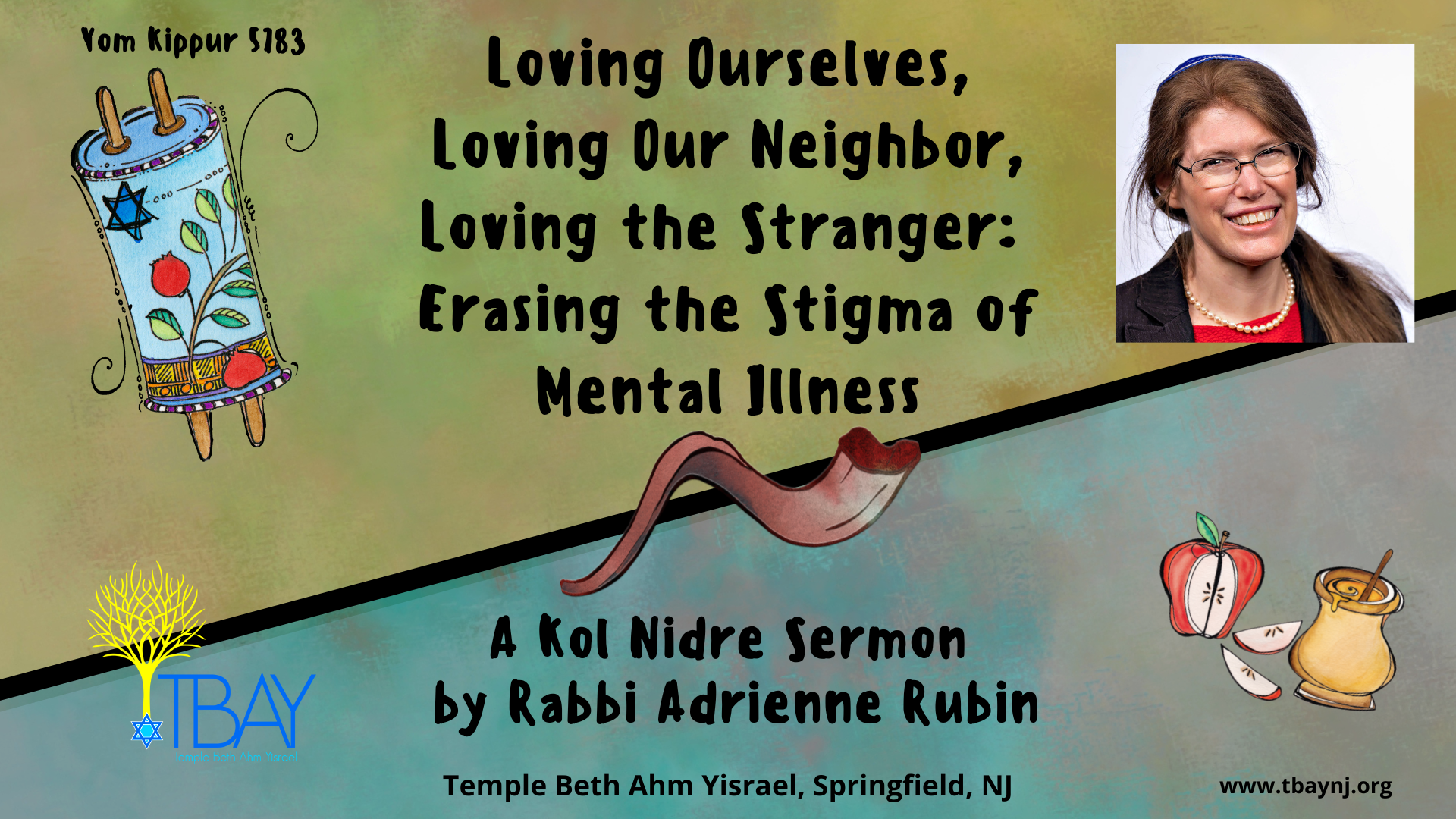 Posted on October 31, 2022
Shalom TBAY!
Here is my Kol Nidre sermon on Erasing the Stigma of Mental Illness. This is a very important topic for many people and I have heard personally from many of you since I spoke these words. Thank you for sharing your stories.
In this sermon is a reference to various suicide and support hotlines. Here are the numbers. If you or someone you now is in crisis, please seek help. You can call or text 988 The National Suicide Prevention Lifeline: 1-800-273-TALK (8255). The Trevor Project, which specifically helps LGBTQ teens: TrevorLifeline at 1-866-488-7386 and TrevorText at 678678.
View the video of the sermon here.
Read a PDF of the sermon here.
And please talk about mental illness until it is no longer something to hide.
— Rabbi Rubin : )